We are proud to announce you that we have released Social Login 2.0 for WordPress: http://wordpress.org/extend/plugins/oa-social-login/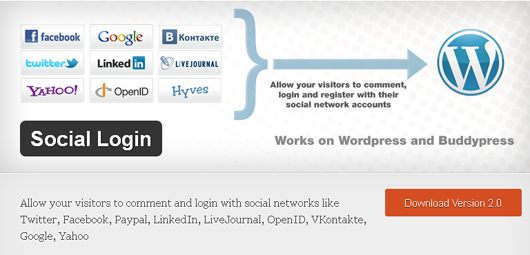 During the last couple of months the plugin has been downloaded more than 20.000 times and many users send us their feedack. Thank you very much for this great success!

We value your opinion and we have added many of your ideas and fixed the bugs that you reported us.
WC3 Compliant callback uri
HTTP/HTTPS Check for CSS files
Shortcode handler fixed
WordPress Cookie now set for 14 days
WordPress display_name is now populated
Redirection improved
Now Buddypress compatible
Link to settings page after installation
Caching for socialize library improved
Small buttons added as option
Localization added
German translation
Keep us informed if you see any bugs, we are waiting for your feedback!